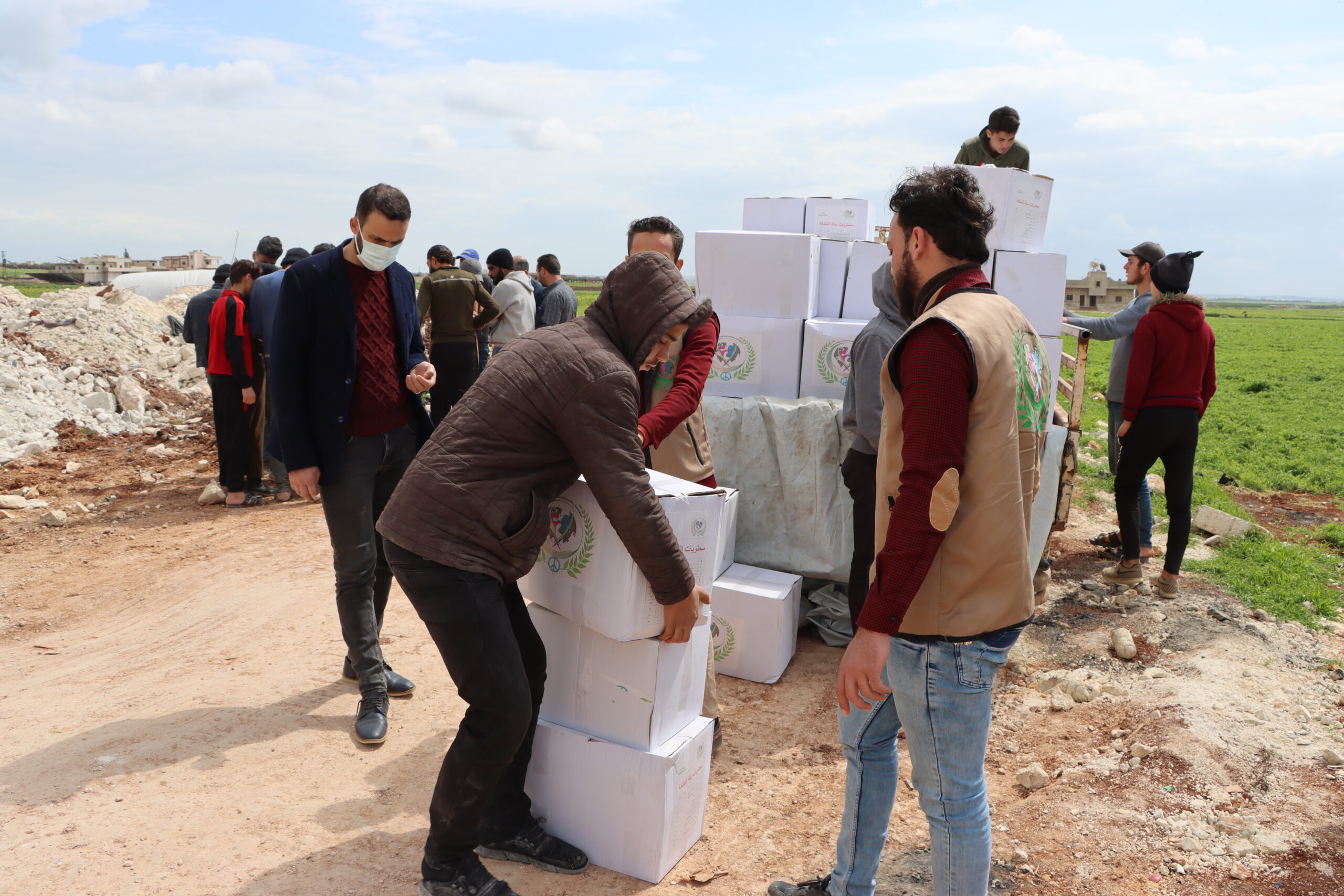 In the aftermath of the earthquake that occurred on the 6th of February 2023, resulting in injuries, fatalities, and damage to infrastructure and homes in the northwestern regions of Syria, many households were affected and found themselves without access to basic necessities such as shelter, food, clean water, and hygiene materials.
In response to this urgent humanitarian situation, Salam Association for Development and Democracy intervened promptly to assist the affected families by distributing essential food baskets and hygiene kits.
The initial efforts involved conducting field visits to the affected areas, allowing us to assess the extent of the damage and understand the challenges faced by the families, especially after the significant delay of UN aid convoys in reaching the most vulnerable and affected individuals.
The field team executed a rapid needs assessment and collected data on the families impacted by the earthquake, whether residents or displaced individuals in the affected areas. This comprehensive process enabled the selection of beneficiaries based on specific criteria, considering the severity of their earthquake impact and the most vulnerable categories.
Subsequently, carefully planned food baskets were distributed, aiming to provide each family with sustenance for at least a month, along with the distribution of hygiene kits containing cleaning materials and personal hygiene essentials.
The total number of beneficiaries of both the food baskets and the hygiene kits reached 4,967 individuals.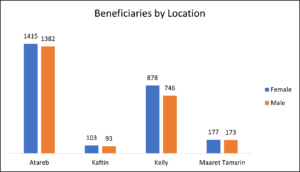 Through this response, Salam Association aimed to provide immediate assistance and support to the communities affected by the earthquake, with the primary goal of alleviating their suffering and helping them regain stability and resilience in the face of this devastating event.
The humanitarian response activities had a positive impact on enhancing food security for the beneficiary families. The intervention successfully met the basic food needs of the beneficiary families for at least one month, coinciding with the holy month of Ramadan, during which there is usually an increased demand for food items. This provision spared the beneficiary families the burden of searching for resources to meet their needs during this month, especially given the challenging conditions caused by the earthquake, rising prices, and delays in the arrival of UN aid.